Print version
Environmental Aspects of Sustainability at BellandVision
Active Climate Protection and Secure Supply of Raw Materials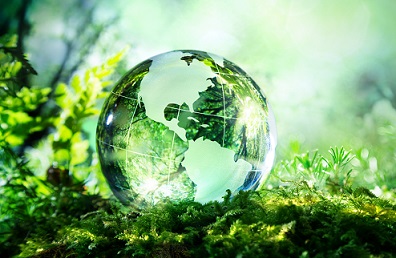 BellandVision's goal is to collect packaging waste from packaging in an environmentally-friendly and sustainable way in order to recirculate resources into the economic cycle. While recycling minimises the need for raw materials, it also reduces CO2 emissions.
Finally, the whole value chain becomes more sustainable both economically as well as environmentally. The reduction of greenhouse gases (CO2) and a reasonable usage of raw materials based on a modern life cycle management, efficient technologies and sustainable consumption will play a crucial role in future.
BellandVision has broad experience in environmentally-friendly and economically-sound recycling of paper, light packaging (plastics, compounds, etc.), particular metals and glass. To document its compliance, BellandVision regularly submits mass flow verification certificates verified and confirmed by independent, sworn environmental experts to the competent authorities. These annual verification certificates confirm BellandVision's fulfilment or often even over-fulfilment of the recovery quota.
Advanced Recycling
The dual systems and the private waste management sector are rightly considered to be exemplary for developing recycling technology further. However, there are still many opportunities to extend the recovery of recyclable materials and make further use of the existing potential to reduce CO2 emissions and to protect natural resources. In this context, BellandVision is actively committed to extend life cycle management, calling for the implementation of a uniform recyclable bin across Germany managed by the private waste management sector. We also promote the extension of producer responsibility and support the augmentation of the recycling quota in Germany.
High-Quality Waste Management
Certifications are important instruments to assure quality in environmental services and waste disposal. They ensure a due and proper delivery of services according to the law. BellandVision cooperates with certified disposal companies, conducting regular internal and external quality audits to control their due and proper performance. Furthermore, BellandVision manages the material flow in collaboration with the SUEZ-Group to ensure sorting and recovery.
Support of Environmental Projects
BellandVision takes part in a good number of regional and Germany-wide environmental initiatives.

Print version