Print version
Comprehensive Service
Highest Possible Customer Satisfaction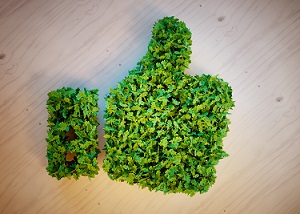 The constant, environmentally-friendly and high-quality implementation of the BellandVision range of services is complimented by outstanding customer service with the goal of achieving the highest possible customer satisfaction.
Simple and time-saving accounting for license fees via the customer portal, with the Re@BellandVision software or full service,

The Re@BellandVision software is compatible with all the latest ERP systems and enables customer-specific and precise accounting in just a few steps. BellandVision customers receive the software and updates free of charge,

The BellandVision IT support and accounting experts are on hand to support customers in accounting via the special hotline,

Upon request accounting service for other national / international compliance schemes and for trademark license fees,

BellandVision creates product profiles, weights packaging and classifies packaging material,

On conclusion of the contract, customers receive a certificate as proof of regulation compliant licensing and system participation to present to authorities on request,

Customers also receive annual documentation on the system participation for their completeness statement (CS; in german: Vollständigkeitserklärung (VE)),

Upon request receipt of an CO2 emission certificate for sales packaging contributed at BellandVision systems,

Upon request providing and filing of your completeness statement (CS),

Extensive individual counselling and regular expert information, as well as telephone support even after conclusion of the contract, customers will note an effective relief.

Print version