Print version
Dual System BELLANDDual
Legal and Economic Security
The German Packaging Act stipulates that manufacturers and distributors are obliged to license all sales packaging and repackaging, which are typically generated by private end users and equivalent sources of waste generation, in a dual system and ensure that they are taken back and recycled in due and proper form. BELLANDDual is recognised throughout Germany by the responsible authorities in accordance with the German Packaging Act and organises separated collection of used sales packaging close to households across the board.
BellandVision ensures that taken-back packaging is recovered in an environmentally-friendly way, documents the process as required by the legislative authority and creates an annual mass flow balance checked by an expert in accordance with the German Packaging Act.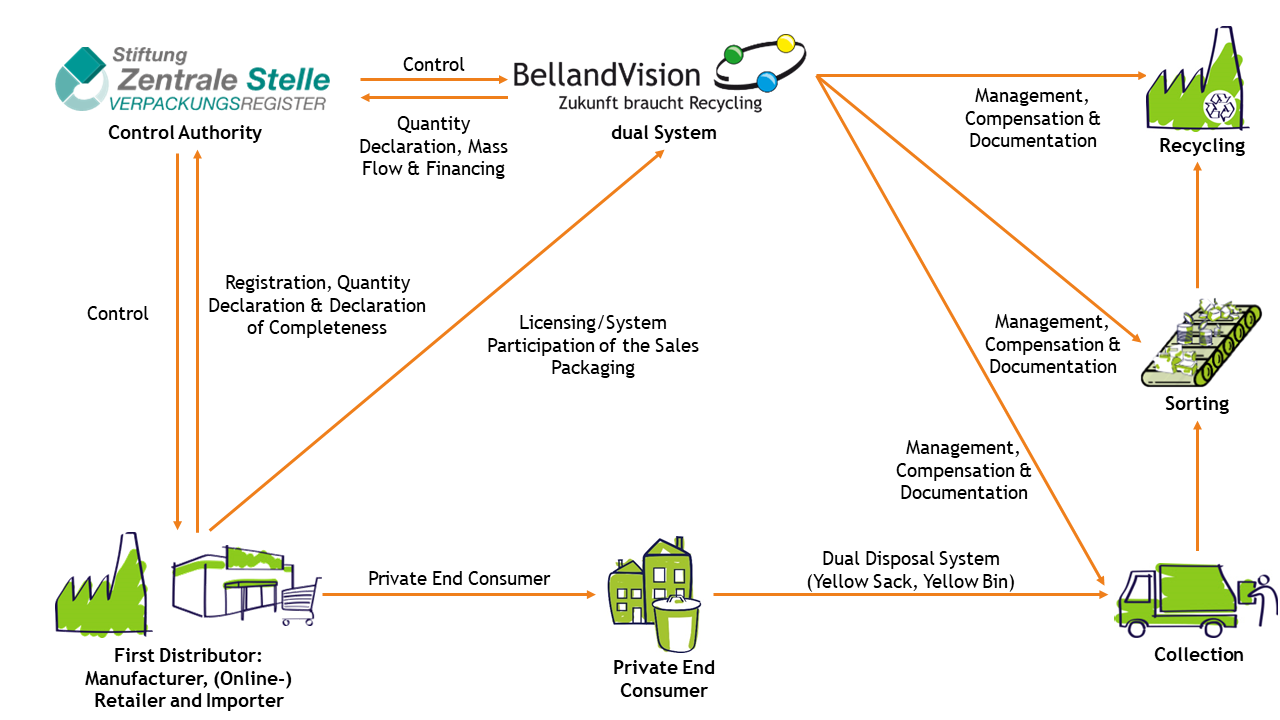 Dual system BELLANDDual
Dual system BELLANDDual - Your benefits
collection and recovery of sales packaging in accordance with the German Packaging Act

precise documentation of all licensed quantities for the completeness statement

competent, individual consultation and free information service

excellent service: e. g. the free accounting software Re@BellandVision, extensive support, IT support, convenient accounting service and weighing out of packaging to determine the license fee

free use of the BellandVision logo for labelling packaging

by participating in the dual system, BellandVision customers make an active contribution to environmental and climate protection
Approx. 9,000 contract partner from industry and trade using the convenient range of services of BELLANDDual with complete satisfaction. See these benefits for yourself!

Request an offer for licensing your sales packaging in dual system BELLANDDual

Print version