Print version
Goals of Sustainable Development at BellandVision

Holistic Approach
Climate change and global shortage of raw materials are the biggest challenges for humanity today. Recycling and waste prevention based on modern life-cycle management will thus have a significantly bigger impact on the quality of life of all people in future than they have today. The alternative would be a dramatic drop in wealth.
To reduce CO2 emissions and engage in active climate protection to save natural resources through recycling are the top priorities of BellandVision's sustainability strategy. They are in line with the priorities and commitments of the SUEZ-Group and all its subsidiaries, and we have taken specific measures to put these priorities into action.
The effects of these developments are also a chance for us to advance in areas such as waste prevention, recycling technology, markets for secondary raw materials and new models of producer and consumer responsibility.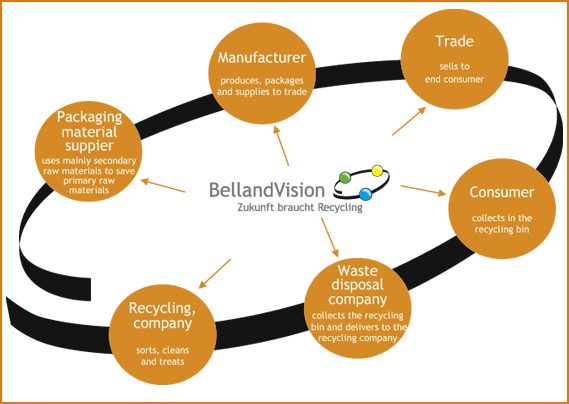 Model of optimated producer and consumer product responsibility

Print version