Print version
Medium-sized flexibility with Group advantages
Information about SUEZ Deutschland GmbH and SUEZ Group
BellandVision GmbH with headquarters in Pegnitz is a 100% subsidiary of SUEZ Deutschland GmbH and therefore part of the SUEZ-Group. The listed French company includes all activities in the water and waste management business of the SUEZ-Group.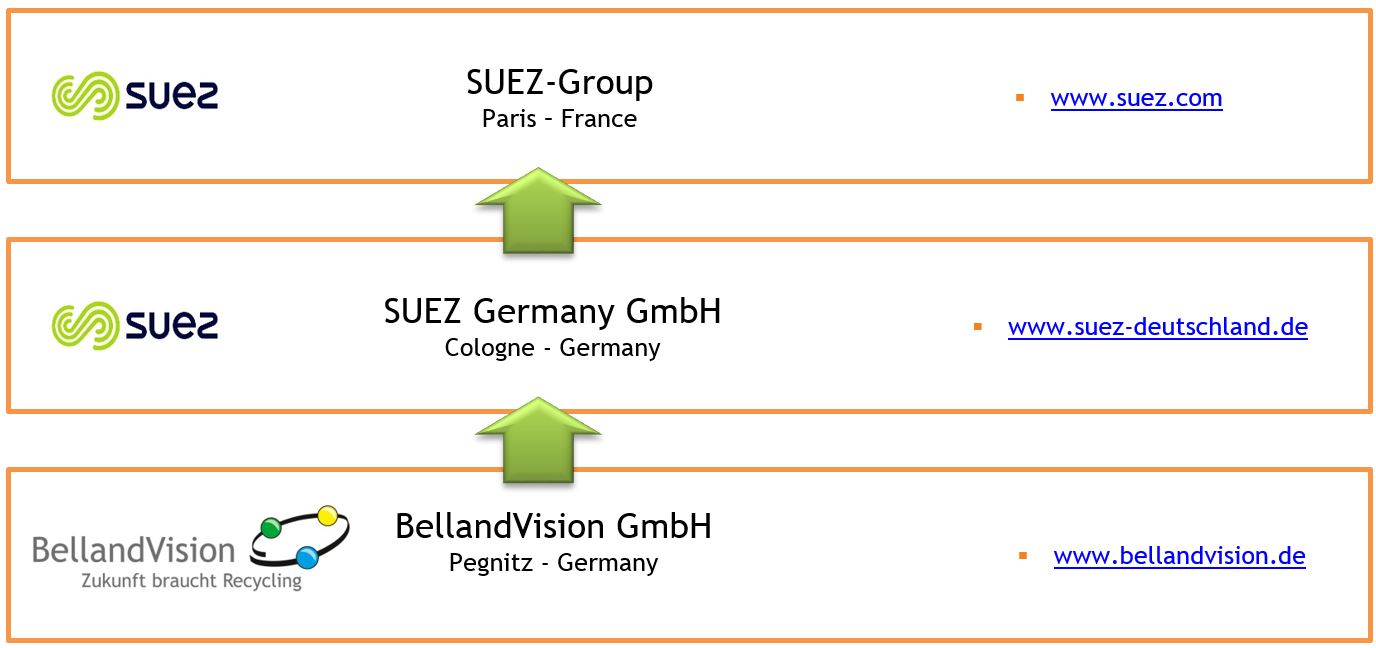 SUEZ Deutschland GmbH is among the four largest waste management companies in Germany with over 50 sites and 2,000 employees. Throughout Germany, SUEZ Deutschland guarantees sustainable, safe waste management for municipalities, industry, trade and commerce, as well as dual systems. Employees at SUEZ provide services for more than ten million people and over 60,000 companies in total.
SUEZ-Group is the second largest company in the world for water and waste management, disposing of waste for 50 million people and operating 350 sorting plants. SUEZ-Group has a turnover of 14.5 billion euro and employs around 80,000 workers.

Print version